How to Accept Your New Body Image
The journey to weight loss can sometimes be a long road, particularly after gastric banding or gastric bypass surgery. It's not uncommon for our minds to take a little while to catch up with what we see in the mirror.
Losing weight can change our lives in many ways; some we can anticipate, but others can become apparent later on, once we have achieved our goal.
First of all, be kind to yourself. You have reached a point in your weight-loss journey which at one time or another may have felt impossible. It's very common for those who have lost weight to encounter difficulty when shopping for clothing to fit their new frame.
If this is you, then know that you are not alone and that many people who have been through weight loss surgery procedures experience the same transition period. For some, this transition period is simple and straightforward, while others may struggle with additional matters such as excess skin.
Body image is a very individual and personal thing and often the way we view ourselves is not how others do. We are often our own harshest critics and sometimes it's useful to take a step back and realise how far we have come in making that long-awaited change.
Remembering all the benefits you will continue to enjoy after weight loss, such as overall improved physical health, a longer and healthier life and being able to enjoy things that were once too difficult, will all help to reassure you that you are doing a great job and deserve the new body you worked so hard to achieve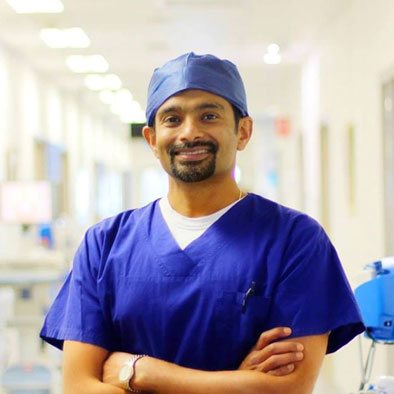 Mr. Siva Gounder is the director and head of Perth Weight Loss & Surgery. With more than 15 years surgical experience, Mr. Gounder is fully trained and qualified to provide bariatric surgery in Perth that helps treat obesity. This includes gastric banding, sleeve gastrectomy, gastric bypass, sips surgery, duodenal switch operation and revisional surgery.